It has been o
ne year since the untimely death of pope culture icon, Carrier Fisher. Her beloved dog with the droopy tongue, Fisher's perma-sidekick, her emotional support animal was by her side until the end.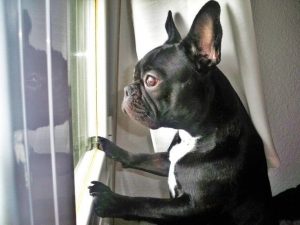 Carrie Fisher was obviously a pop culture icon, but one of her most important roles off-screen was as a mental health advocate. Fisher maintained an open, honest, and public dialogue about her bipolar disorder, and her emotional support dog—Gary the Frenchie—became the (very sweet) face of therapy animals in Hollywood.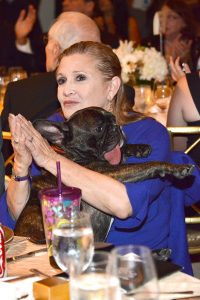 Fisher and Gary were inseparable during their four years together: he walked red carpets, appeared on talk shows (he famously fell asleep on Good Morning America), and even helped her sign autographs. "Gary is like my heart," Fisher told the Herald Tribune in 2013. "Gary is very devoted to me and that calms me down. He's anxious when he's away from me."
Gary became so well-known, he actually inspired fan accounts of his own, with Twitter fan account, @Gary_TheDog, which now has a prominent 60,000+ foll0wers.
Per Fisher's wishes, her daughter, Billie Lourde, assumed custody of Gary. Carrie Fisher attests to live life to your fullest with your furry companion by your side.